Self-Study Training
Build Your Own Website Virtual Training Program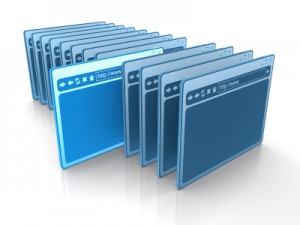 If you are struggling to get your business website off the ground due to lack of funds or the fear of relinquishing control to someone else, the Build Your Own Business Website program (formerly known as Blog Design Bootcamp) might just be the solution to that problem.
A lot of businesses are going online these days as they realize that the Yellow Pages are a dying media. Consumers are no longer using offline methods to find the services and products that fit their needs — they are going online and doing business with those that have a web presence built.
Now, if you're one of these businesses, you might be struggling with coming up with the capital to build a website or update and manage your existing one. Believe me, we've seen it before — a business wants to go online, doesn't have the capital, they wait forever and next thing you know, they've missed out on a huge opportunity.
So, what if I were to teach you how to build your own website, get it on a successful platform and manage and maintain it for as long as you own it? What if I also told you that the platform I am going to teach you is FREE with your hosting (the stuff you pay for regardless of what kind of website you own)?
The Build Your Own Business Website program is going to teach you EXACTLY how to get your website up and running on WordPress — one of the most popular and powerful systems out there right now.
The BYOW program is a virtual-based program, which can be done from your home or office at any time of your choice. You'll have instant access to the material whenever you need it, for as long as you need it.  During each video, you'll be able to watch my screen as I take you through everything you need to know to set up and maintain your website.
The Build Your Own Business Website is going to teach you how to:
Install WordPress, a powerful blogging / website platform, on your hosting account
Install a theme using WordPress
Understand how to choose a theme (and the differences in paid/free themes)
Install plug-ins to add extra functionality to your site (social media integration, forms, etc.)
Customize the theme to suit your branding and logo
Add content to your WordPress site, including pages and posts
Install and configure Google Analytics for site tracking
Install and configure your opt-in box for list building
The Goal of this Program is to Help You:
Be able to set up your own business website from scratch
To not have to rely on someone else to update and maintain your website
To learn a valuable skill for your service-based business (should you choose to do this as a service)
Be able to launch micro-sites and sales pages when you need them for FREE
and so much more…
Given the skill set that you will possess after this program, you will save yourself a TON of money in your bottom line.
Learn more about this program in full detail, click here.
---
Passive Revenue Powerhouse Group Coaching Program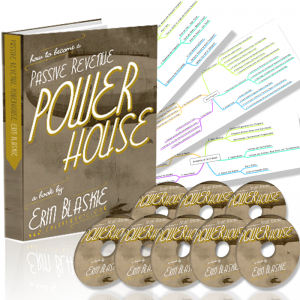 Do you want to create multiple streams of income in your business?
Are you tired of trading time for money with a limited earning potential?
The Passive Revenue Powerhouse Group Coaching Program is for online business owners, like you, who want to increase their earning potential and diversify their business income streams.
Most service-based businesses tap out their earning potential early on in their entrepreneurial life. You see, we all have only 24 hours in a day and, unless you are a bionic human, you do need to fill some of that time with non-work related activities. You know… eating, sleeping, chatting with other humans… life stuff.
So, service-based business owners usually fill their time with a mix of business activities – billable work (whether that is providing a service, coaching or speaking), creating new products and services, and general business activities that are usually unpaid (accounting, e-mail customer support, etc.) Unless that entrepreneur is doing the first part – billable work – they won't earn revenue and the business will stay stagnant.
Smart business owners know that diversification is key.
You'll want to stop what you are doing and register for this program if any of the following is true:
You currently trade your time for money with a limited earning potential
You spend so much time replying to your customers, one at a time, and not much of it is a revenue generating activity
You've struggled with knowing how to create alternate options for your customers
You aren't sure how to incorporate advertising and affiliate programs without feeling like an over-bearing marketer
You want to leverage your expertise to create more revenue generating activities
You need to free up some of your time so you experience less burnout
I've been there… I have owned a service-based business and juggled a new baby, an active social life and the other business building activities that don't reward you with income. Stop what you are doing and work with me to increase your earning potential immensely.
Learn more about this program in full detail, click here.
---
Group Coaching Program Blueprint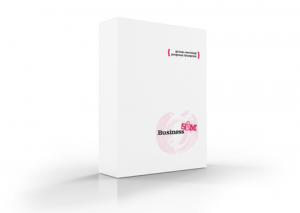 Have you struggled with putting together a successful group coaching program?
Does the thought of setting up and hosting a group program prevent you from doing it?
The Group Coaching Program Blueprint will get you setup with ease and confidence.
Erin Blaskie has run more than 50 successful group coaching programs. Her largest held just over 80 participants in the virtual program and her smallest held 5. She has delivered webinars, teleseminars and video training and has tried and tested the methods to see which works the best.
In this blueprint, you will receive everything you will need to prepare for, setup and host your live group coaching program and you'll receive a guide to converting your live program into a self-study program so that you can continue to earn revenue from your group coaching program for years to come.
This blueprint contains information, guides, templates and mind maps to help you launch, market and run your group coaching program with ease.
Click here to purchase your copy today, just $97.
---
How to Create & Distribute Social Media Press Releases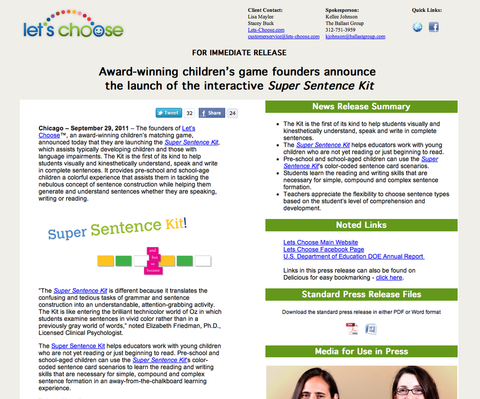 Are you looking for a viral press release?
Do you want to include social media sharing and the opportunity for engagement through your press and media releases?
Are you a virtual assistant who would like to support your clients with this service?
During this online training program, we'll be taking you through the process to create and set up social media press releases on both WordPress and in HTML formats.  Whether you are going to use this for your own business or you are a virtual assistant who is looking to diversify your service offerings and provide a relevant and current service, this online training program is for you!
Social media press releases are the future of sharing news items online and understanding the format will allow you to harness the power of social media for your news and media releases.
What is a social media press release?
A social media press release has all of the structure of a regular press release but it is optimized and set up to function well for social media. The page includes social media sharing icons, a custom Delicious page and more to fully integrate social media and ease of sharing.
What will this online training program cover?
How to set up the HTML-based social media press release
How to set up the WordPress-based social media press release
How to set up and configure a custom Delicious page for your social media press release
How to share and distribute your social media press release
How to set up and integrate social media sharing into your release
A checklist of items you'll need from your client to complete this task
And more…
You can take this course at any time and at your own pace! All material is recorded and uploaded to a secure learning environment.
Click here to purchase your copy today, just $97.
---