Virtual Team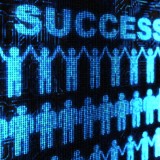 Virtual assistant.  Online business manager.  Graphic designer.  Web designer.  Copywriter.  Transcriptionist.
Whatever your requirements are for your virtual team, we can help.  With eight years of experience supporting clients in a virtual team capacity, we have worked with every type of client in every type of industry servicing every type of niche known to man.
Originally founded in August of 2004 by Erin Blaskie, BSETC (Business Services, ETC) was set up as a solo virtual assistance practice.  As the company grew to meet its client's demands, the business quickly morphed into a creative, professional outsourcing firm with twenty plus team members.  Supporting clients with everything from website changes to e-book customization to copywriting sales page copy to scheduling speaking events, the company has helped business owners get organized, get focused and see results in their businesses.
"Erin Blaskie and her fabulous team have totally changed my life and business for the better. There is not even an ounce of overstatement in that — it's the hands-down truth! From our very first call when Erin and I were determining if we were a good fit to work together, she has put me completely at ease. She and her team are highly knowledgeable, deeply skilled and always on top of it. I never have to follow-up with them; I know they will do what they say they will — on-time and well. As a solopreneur, this is completely invaluable. I wish I would have started working with them at least a year before I did! I can't recommend Erin and BSETC highly enough!" ~Anna Guest-Jelley, Founder | Curvy Yoga
The typical projects that we help business owners with include:
Creation of new websites or the maintenance of existing sites
Copywriting for sales pages, blog posts, articles and more
Setting up sales pages, opt-in pages, telesummit pages and more
Set up of membership software, e-commerce platforms and list building tools
Creation of information products like e-books, audio programs and e-courses
Video and audio editing as well as transcription of media
and so much more…
"BSETC has helped me get more accomplished in two weeks than a former VA was able to achieve in two months! I believe the success of your company, Erin, is due to the excellent team you have arranged, the project management system you use, and your amazing organizational abilities. I couldn't be happier, and am thinking of having my other company use your services as well. You make getting things done so easy that I want to find more and more for you to do! Now that I have you, I can't imagine working without you. I cannot thank you all enough!" — Stacy C.
Want to discuss your project and see if our company can help?  Book a free, 30-minute, no-obligation consult now.
Here is just a small sampling of the services we offer:
Administrative Support

E-mail Management
Scheduling
Speaker Bookings

Copy Work

Copyediting
Copywriting
Proofing

Document Layouts

E-Books
PowerPoint Presentations
White Papers

Graphic Design

Affiliate Banners
Print Marketing
Social Media Branding
Web Banners
Website Graphics

Internet Marketing

Affiliate Marketing Management
Article Distribution
Press Release Distribution
Teleseminars
Virtual Event Management
Webinars

Online Business Management

Maintaining an Editorial Calendar
Organizing the Business
Planning Launch Calendars

Search Engine Optimization

Backlinking
Content Generation
Keywords

Social Media Support

Crafting Social Media Updates
Growth
Monitoring Brand Mentions
Pre-Scheduling Updates
Reporting

Transcription
Web Design
Here are just some of the tools and platforms we support:
1ShoppingCart
aMember
Audio Acrobat
Aweber
Basecamp
Business Catalyst
Constant Contact
Dreamweaver
Freshbooks
GetResponse
HTML
iContact
InfusionSoft
MadMimi
MailChimp
Office Autopilot / SendPepper
OptimizePress
PayPal
PHP
Wishlist Membership Plug-in
WordPress
WP E-Commerce