Portfolio: Building a Community-Driven Site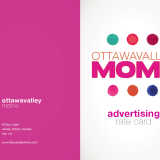 A few months ago, my girlfriends and I decided to launch a mom blog for the Ottawa and Ottawa Valley area. We decided that it needed a strong community aspect and that we wanted a site that was really, really full of fantastic information and resources. When we set out to do this project, we had NO idea how successful it would end up being.
Three weeks after launch, we have had over 25,000 page views to the site and it's climbing steadily. The website has attracted such amazing women and moms from our communities and it is SO exciting to get to connect with them and really feel like you are a part of your community.
The website is www.OttawaValleyMoms.com and below, you will find a few of the pieces that have been created for this site.
The Website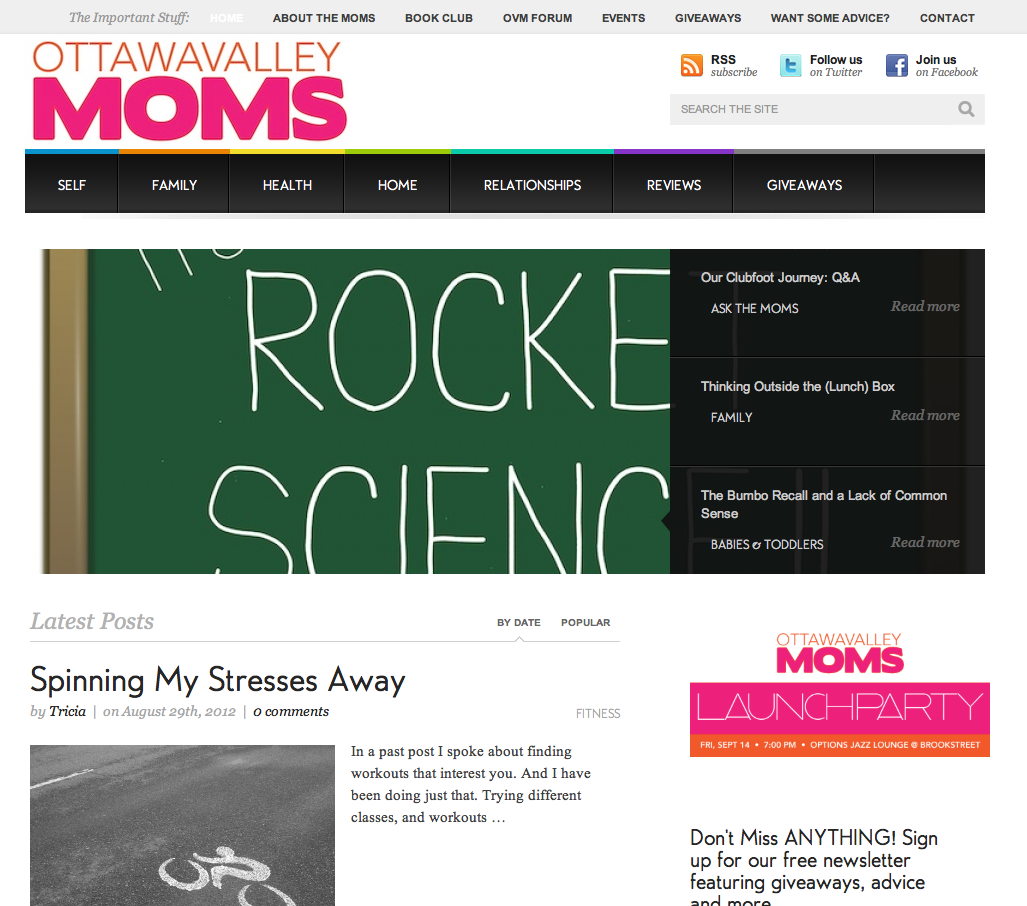 The Logo & The Launch Party Logo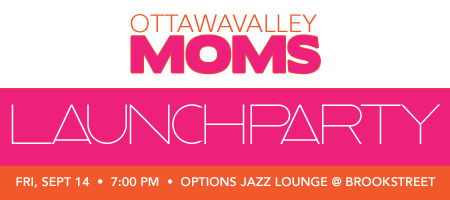 Advertising Rate Card PDF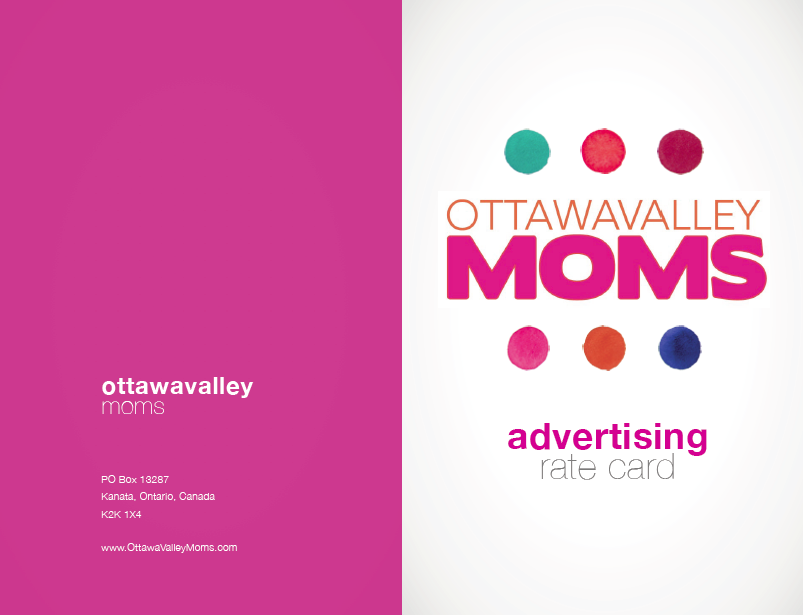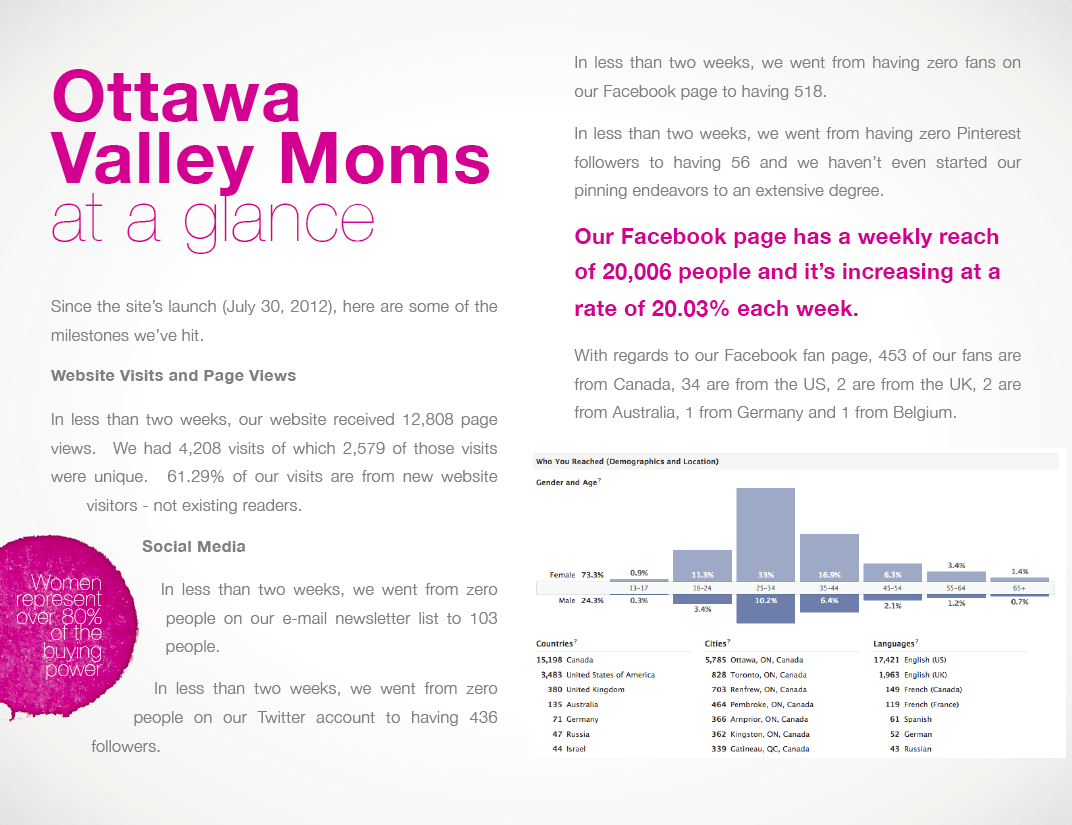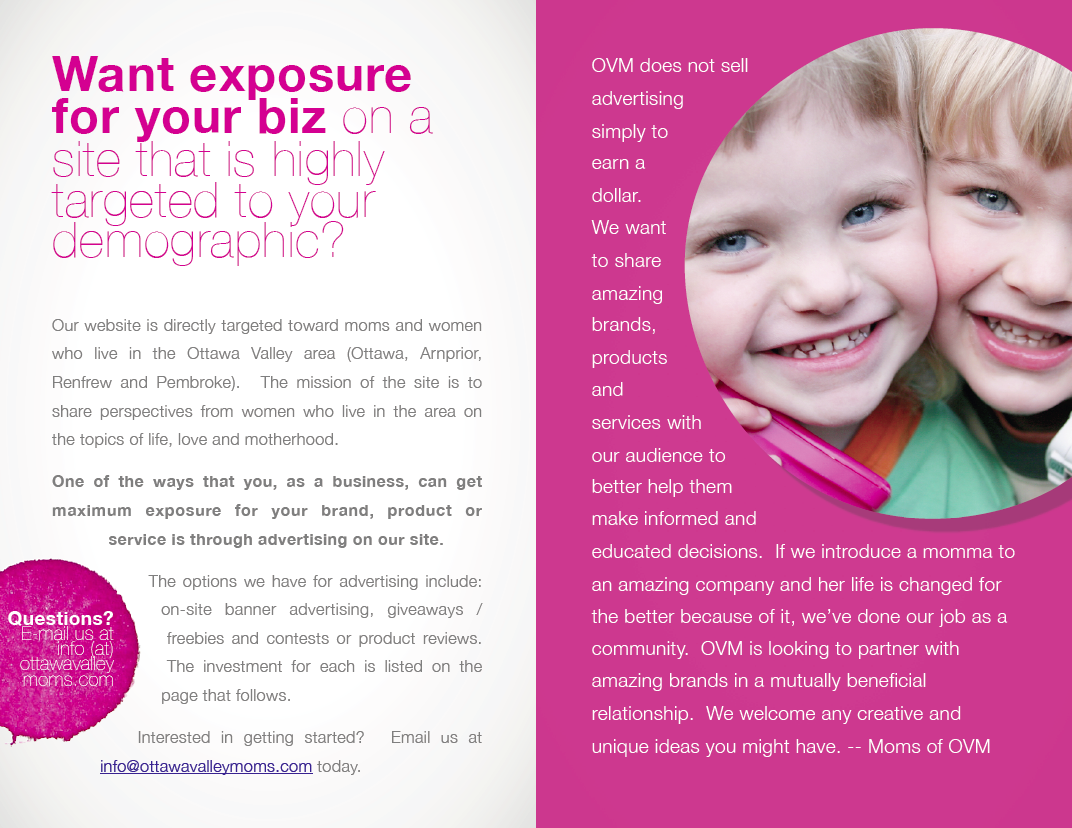 Newsletter Template