Portfolio: Custom Twitter Background
Even though the "new Twitter" means a change in Twitter background layouts, you can still take advantage of the space.  When Kyna Baker approached us to do her Twitter background (amongst other branding elements), Rob (one of our fabulous graphic designers) came up with the following concept for her.
We're excited about her new look!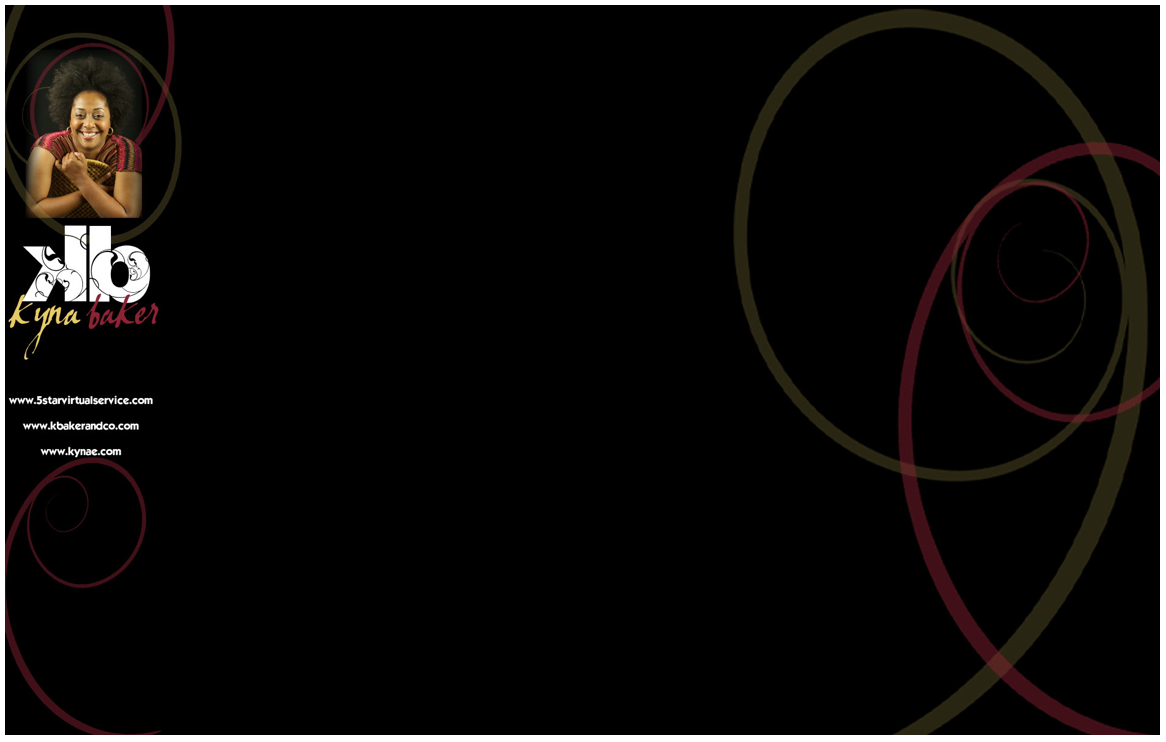 Once we get it loaded to her Twitter account, I'll update this post with a link so you can check it out live!
If you'd like more information on getting your own Twitter background done, please feel free to submit a quote request via our online form here.